Florals are influencing everything at the moment. In the following editorial from Glamour Russia, they are even inspiring the lingerie.....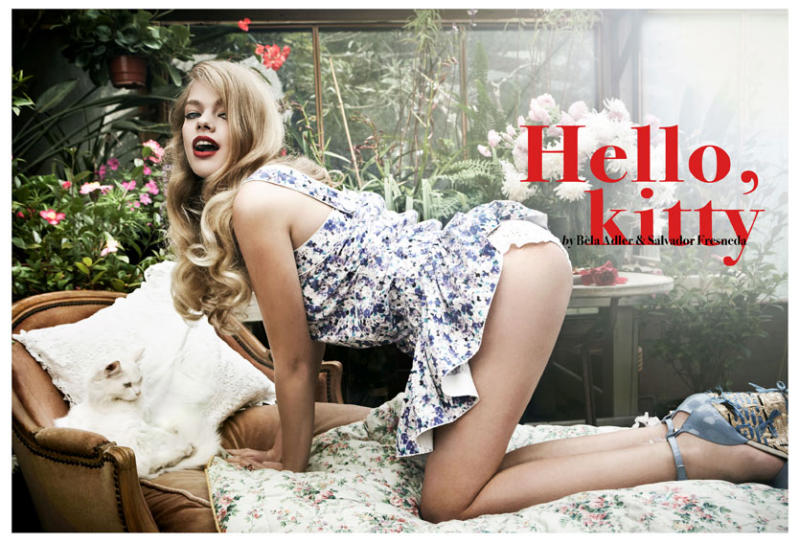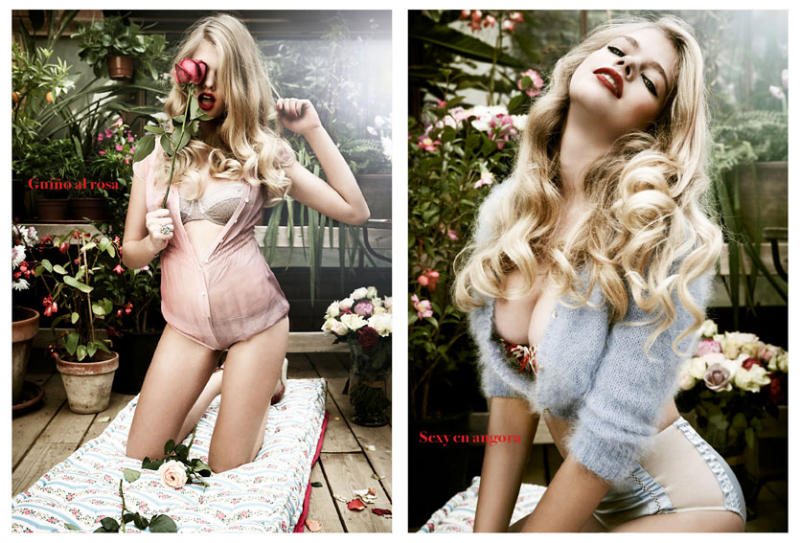 I love the pin up look!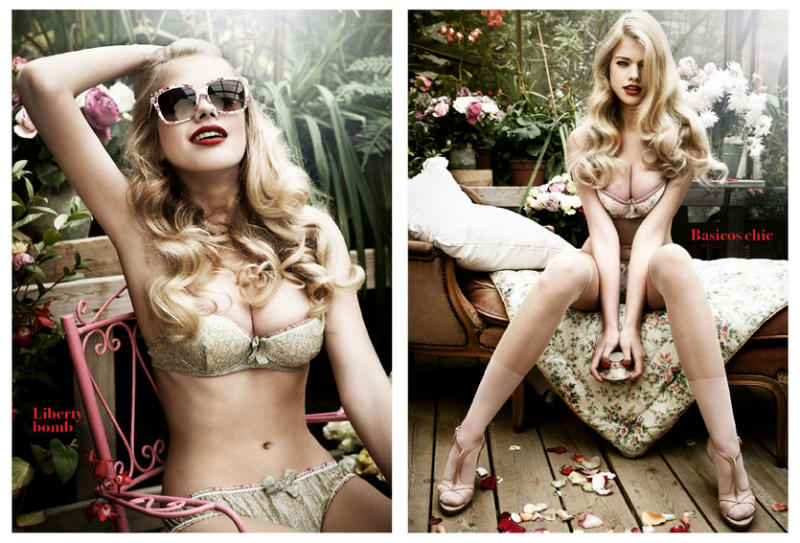 I love the fact that though she is in the fashion world, she actually has BOOBS!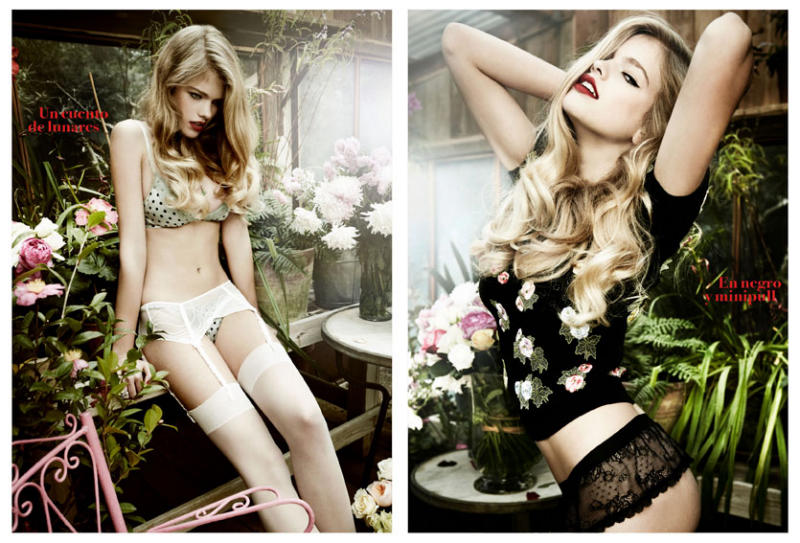 The top is so girlishly adorable...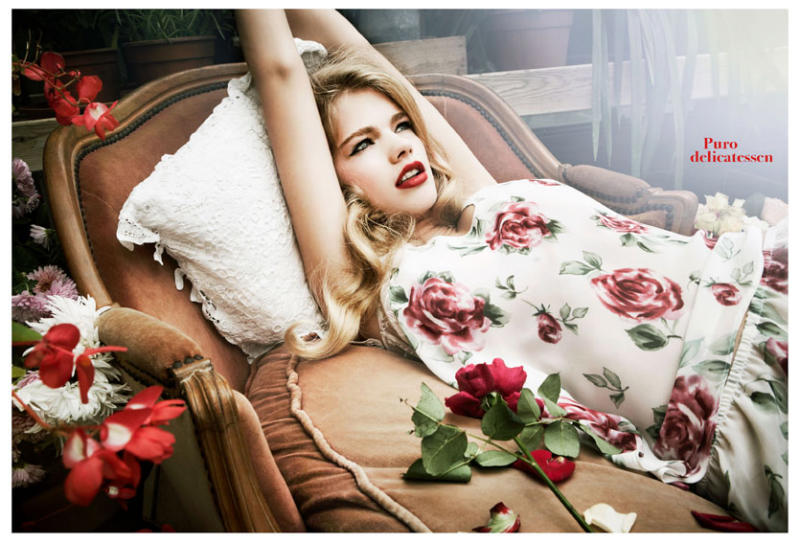 The pattern on that little outfit is so darling!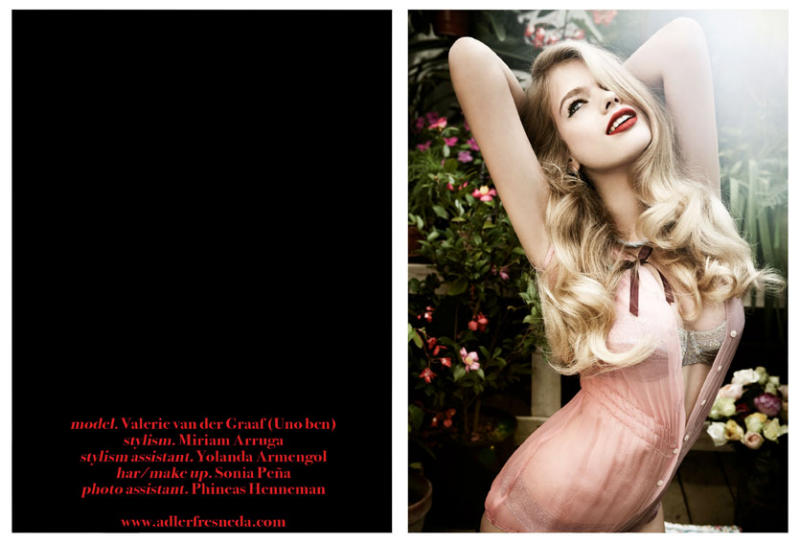 Sheerness and bows
Model: Valerie van der Graff
Photographers: Bela Adler and Salvador Fresneda
Stylist: Miriam Arruga