Magic...its one of my favorite words in the English dictionary. This editorial is full of it.............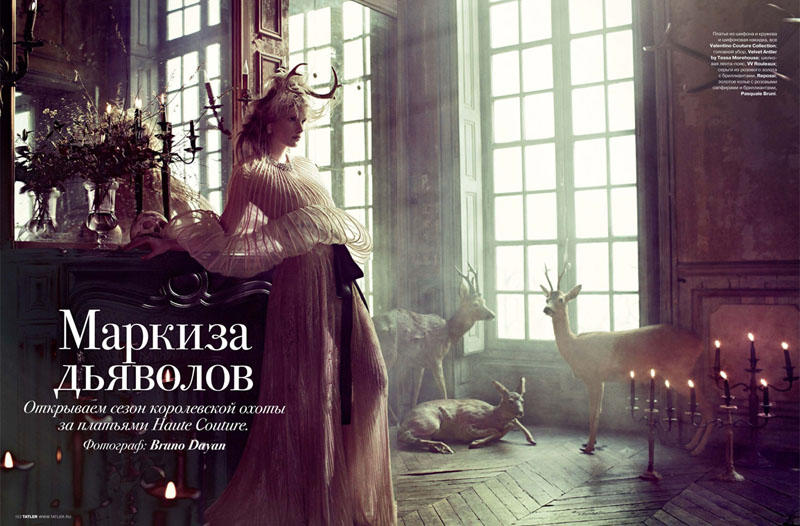 I love the random deer in the back.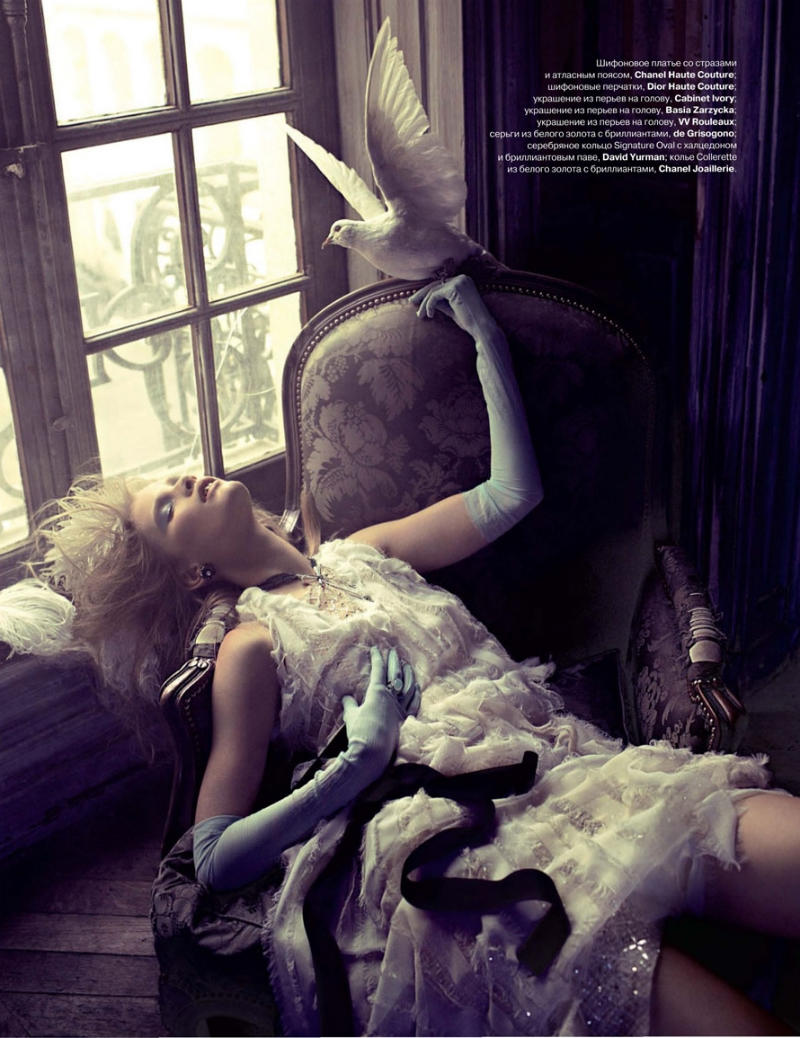 Whoah...the dove turns her on!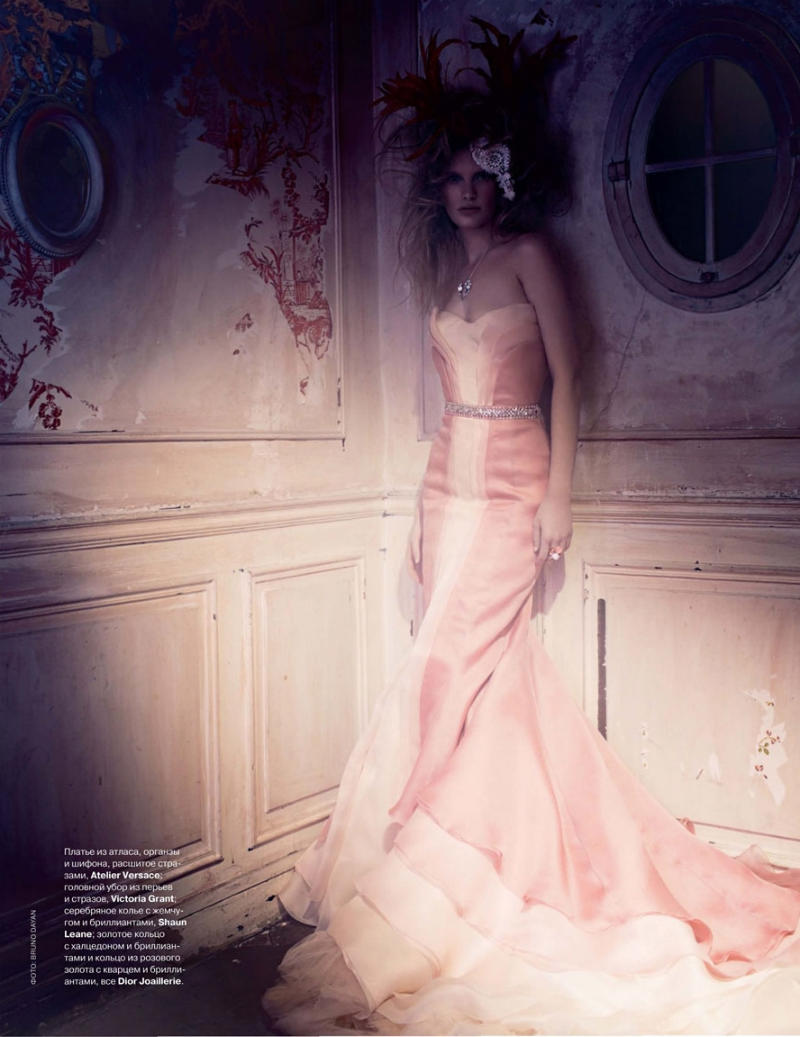 Feathers are a universal accessory in my opinion.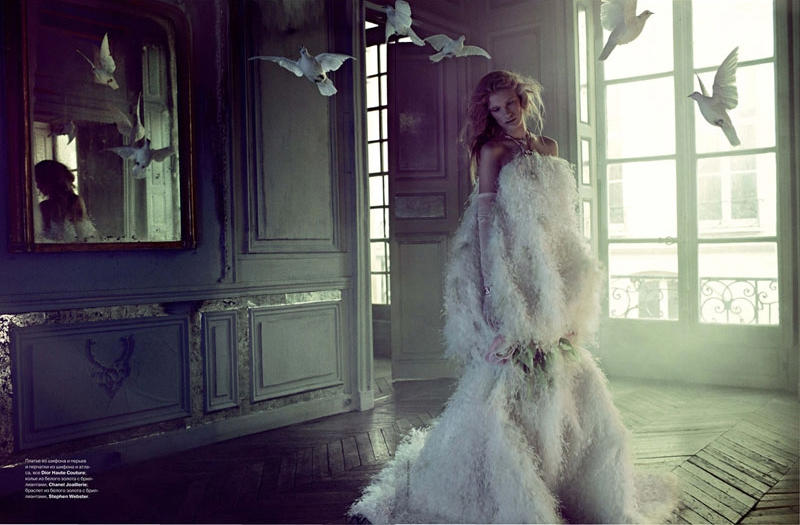 Imagine getting married in a dress like this?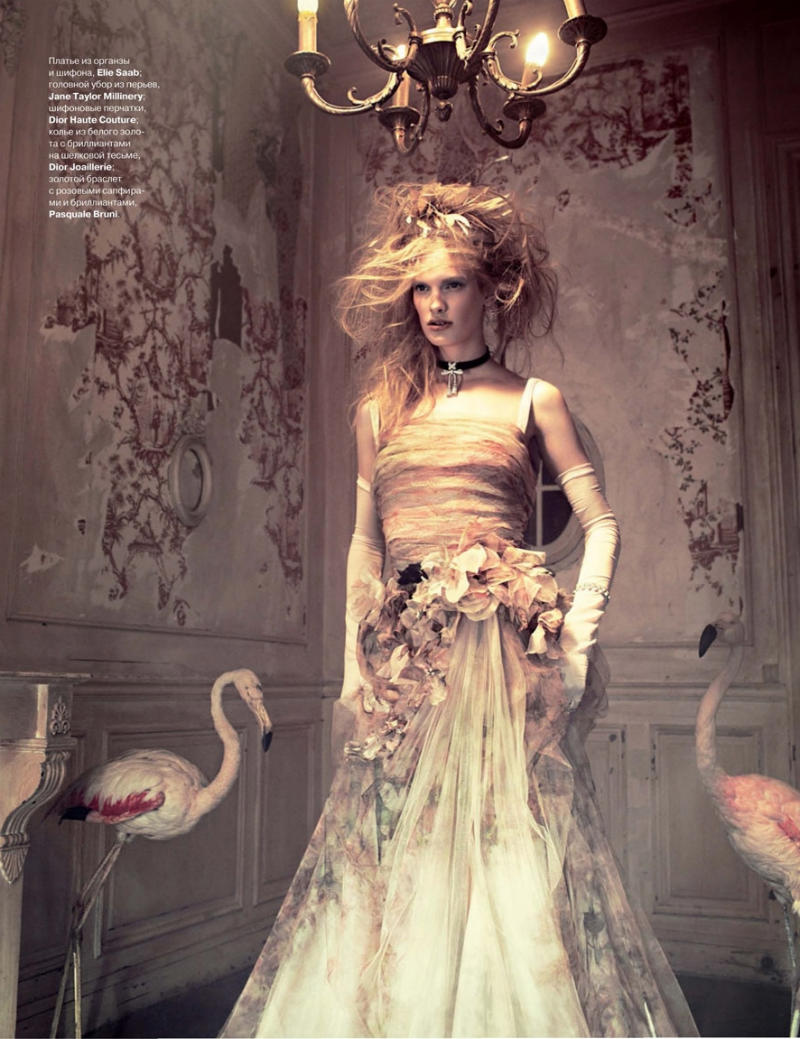 I hadn't seen a flamingo in years!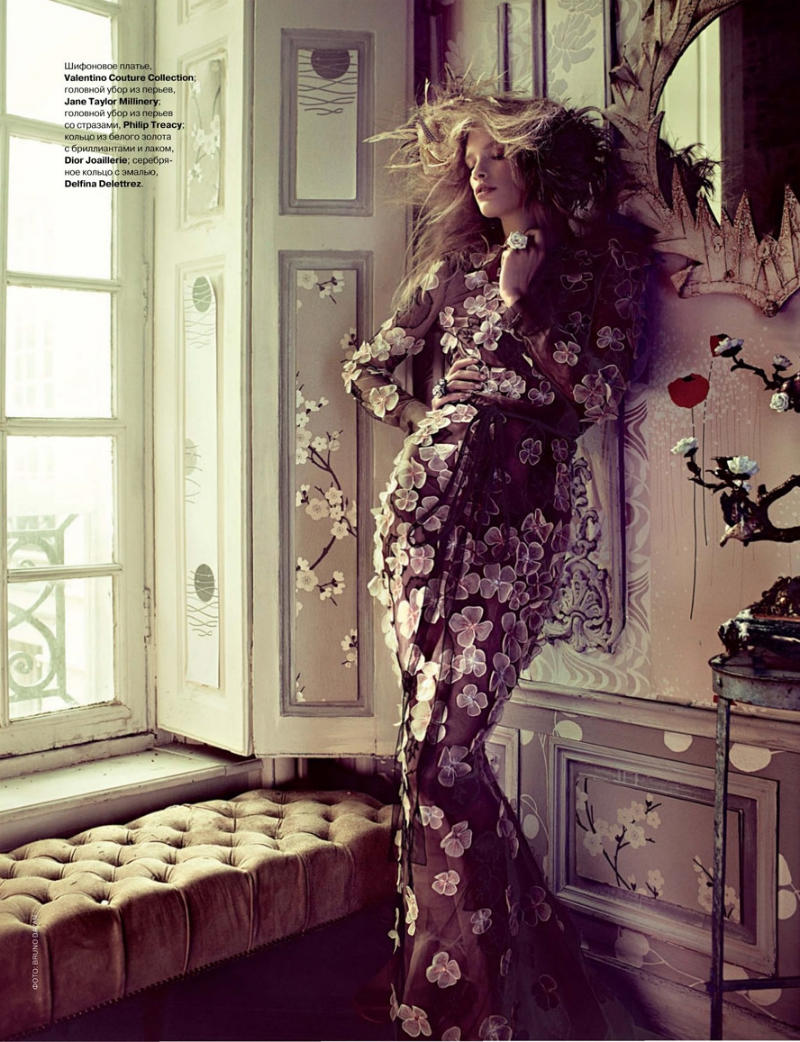 China!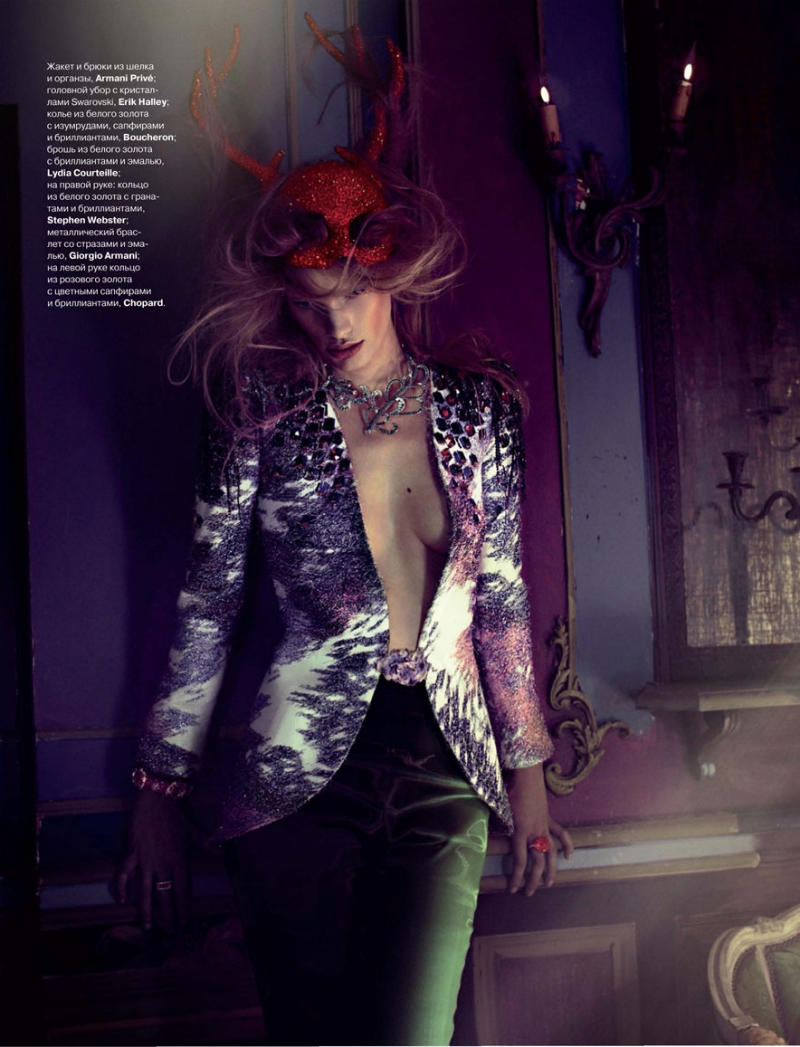 I am loving the reindeer-devil hair accessory.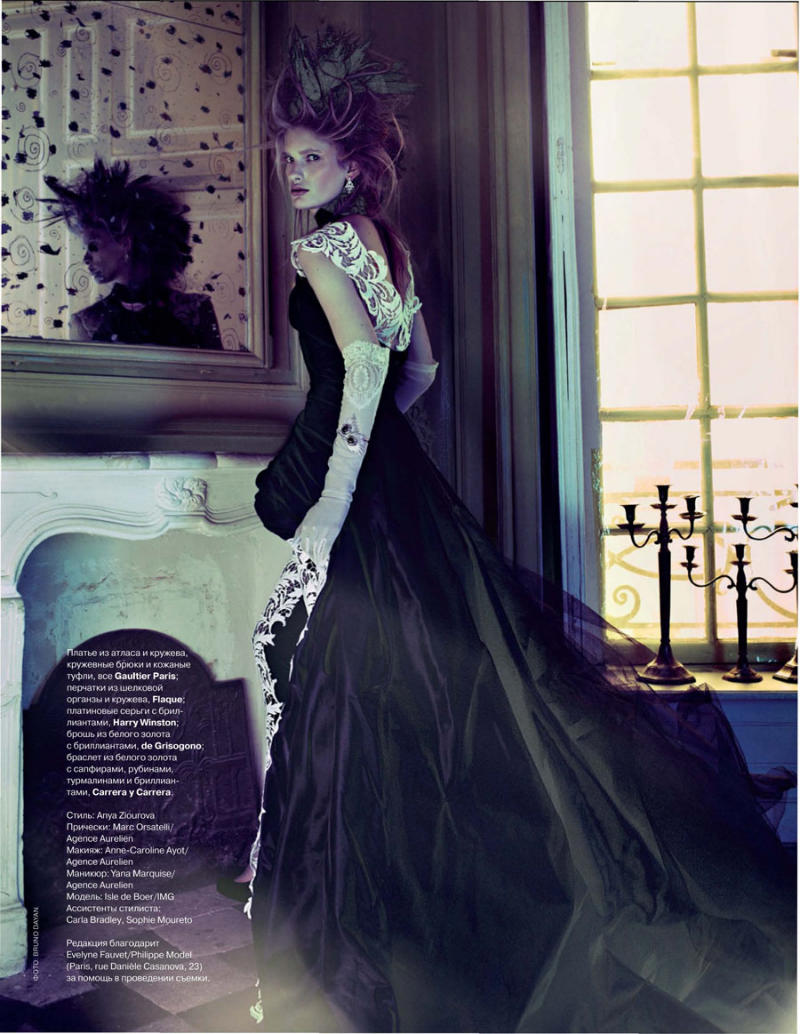 What's on her head? Bark, leaves, feathers, or a bird's nest?
Model: Ilse de Boer
Photographer: Bruno Dyan
Stylist: Anya Ziourova
Images via Fashion Gone Rogue